Hemel Garden Communities Begins Latest Improvements to Historic Nickey Line Cycling and Walking Route
Posted 26/01/2023
---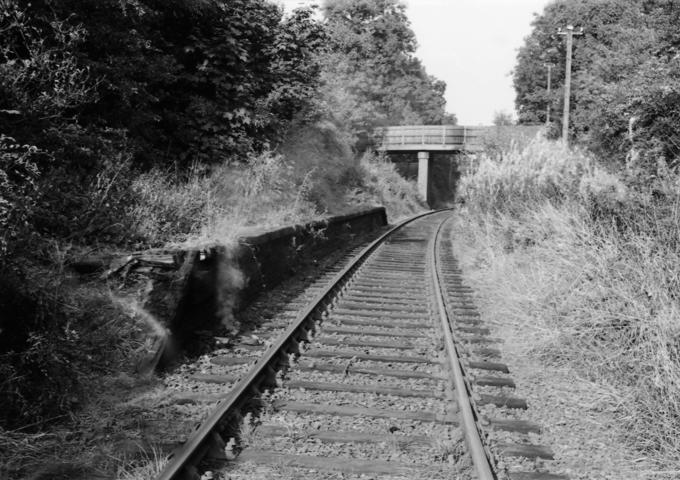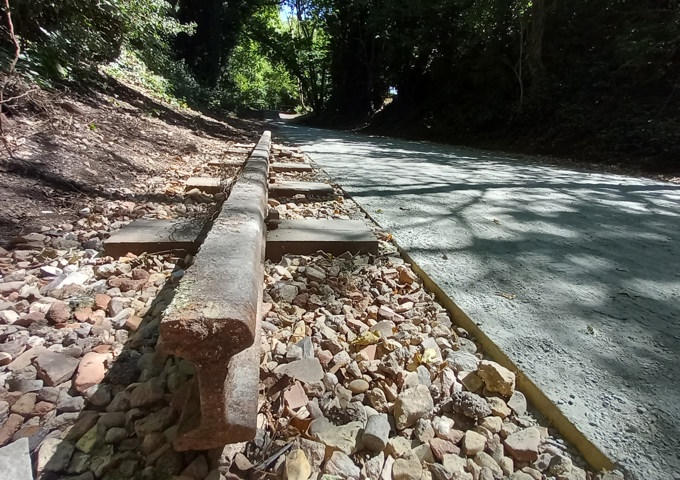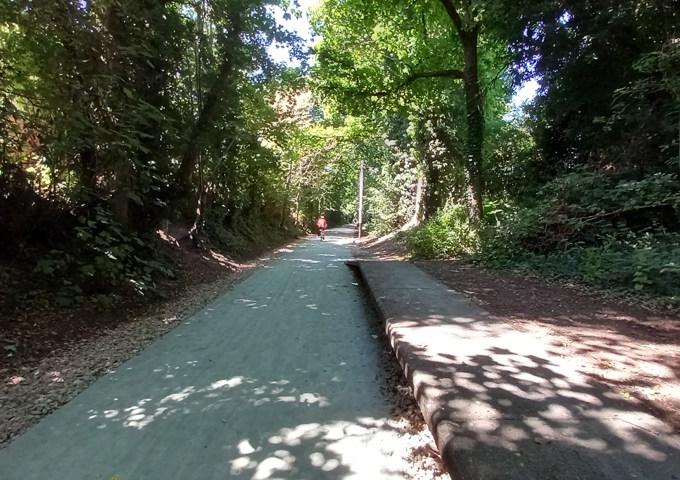 The latest phase of work has begun on the Nickey Line, to transform it for cycling and walking and promote better accessibility, as part of Hemel Garden Communities' aim to create a greener, more connected New Town. The former Harpenden to Hemel Hempstead branch line closed to rail transport in 1979 and the land was bought by Dacorum Borough Council and St Albans City and District Council. It has proved a popular local leisure attraction since it was opened to the public as a footpath and cycleway in the 1980s and it now forms part of the national cycling network.
The line has seen a range of improvements over the last few decades, including re-surfacing and new steps and access points. The current work, which will be delivered through the Hemel Garden Communities Programme involves the resurfacing of the link from Queensway through to Redbourn Road using tar and chip, which is durable with good traction, as well as being sympathetic to the local environment. It follows on from the re-surfacing work that took place in summer 2021, to connect the residential areas around Hunters Oak and the Swallow Fields development, with the employment areas at Maylands Business Park.
The upgrade of the Nickey Line forms part of a long-term plan to encourage more active travel in the local area, helping tackle the challenges of climate change and encouraging healthier lifestyles. The ultimate ambition is to re-connect the route through Hemel Hempstead town centre and the train station, to enable rail passengers to travel sustainably door-to-door.
The Chair of Hemel Garden Communities Board, Bob Lane OBE, said, "We're delighted to be able to carry out these latest improvements to the Nickey Line. It's already enjoyed by many residents in the local community and as the town grows into the future, we hope to make it even more of a local asset, with additional connections to make it easier for people to leave the car at home and walk and cycle to work and around the town."
Hemel Garden Communities has secured government funding for the improvements through Homes England and will be working in conjunction with Hertfordshire County Council to deliver them. The works will run from mid-January until the end of March and may mean some temporary closures to part of the route, but it's hoped that these can be kept to a minimum. 
Image credits:
Sue and Geoff Woodward, Branch Line to Hemel Hempstead
Oliver Ayto